Home of the classic arcade-adventure
​​​​​​​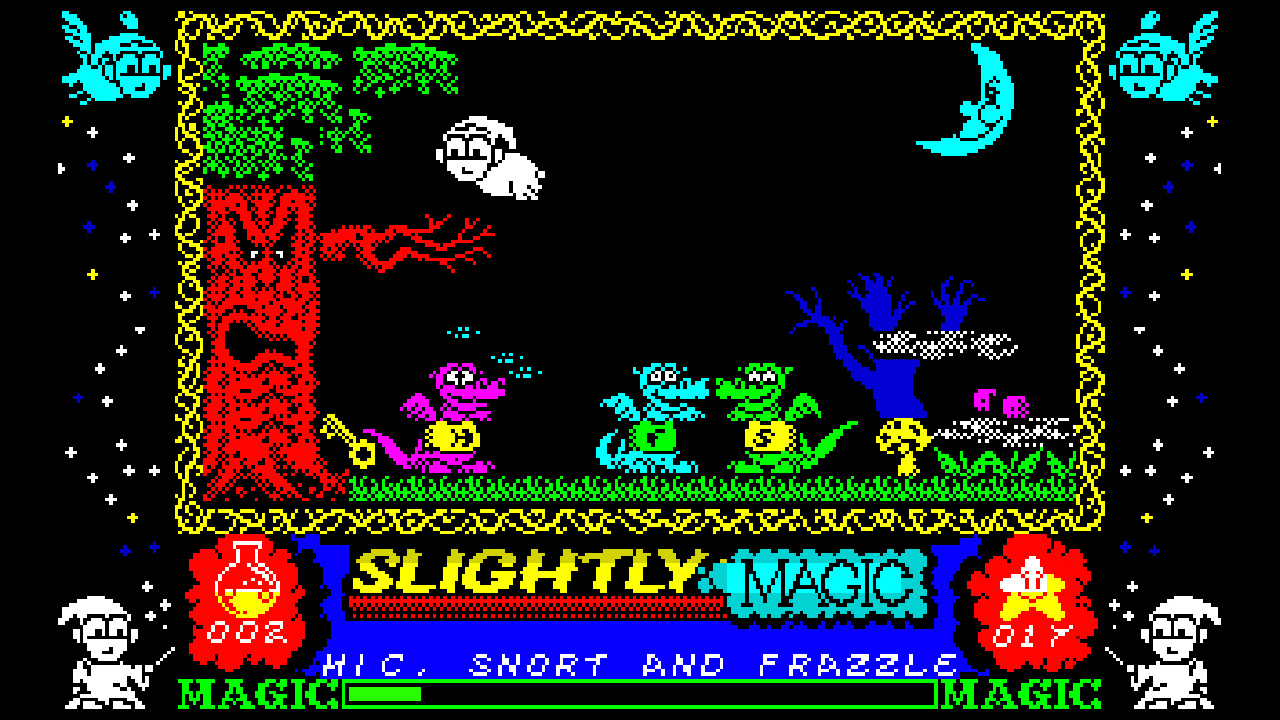 YOUR SINCLAIR READERS TOP 100 GAMES OF ALL TIME
Gain your magic powers, then use objects and spells to transform yourself into a bird, fish, even become invisible!
'Slightly Magic does what few other games do. It takes a garbage truck full of fun and makes daily deliveries!' 89% Sinclair User
'The graphics and presentation are excellent too – full of colour and some nice bits of animation… All in all, Slightly Magic is, well, absolutely 'magic" 94% Your Sinclair
Bigwiz the wizard has left the castle in a hurry, in order to turn the King's son Newton back into a frog.
Indeed, he was in such a hurry that he forgot to pack his spare wand, forgot to lock his laboratory door, and most importantly, forgot to return his utterly stupid, idiotic, incompetent, brain-dead nephew Slightly to his parents' mud hut in the hills.
Oh well, it could be worse. A sunburnt dragon could be running off with the beautiful Princess Croak as we speak. The wizard's spell cabinet might have been knocked over by a Flaming Octarian Whirlwind, scattering the spells everywhere. His kingliness the King might, in a fit of blind panic, have given Slightly the wizard's private spell book to read. It might rain.
You see, it could be worse. But as it is, there's not a cloud in the sky, a breeze in the air, or a whiff of dragon's breath to be sniffed.
Hang on, where's that pink fire-breathing creature going with that screaming princess? Is that a gentle wind wafting in through the door, or is it something stronger?
Oh no. Get the washing in mother, and lock all doors. Cancel the papers, and shoot the cow. I think it's going to be one of those days…
The Making of Slightly Magic
'

The Making of Slightly Magic', a full-colour art book is available on Amazon now. Featuring the artwork of Chris Graham, and written by Slightly's creator Colin Jones, this book should be a fascinating read for anyone with an interest in gaming.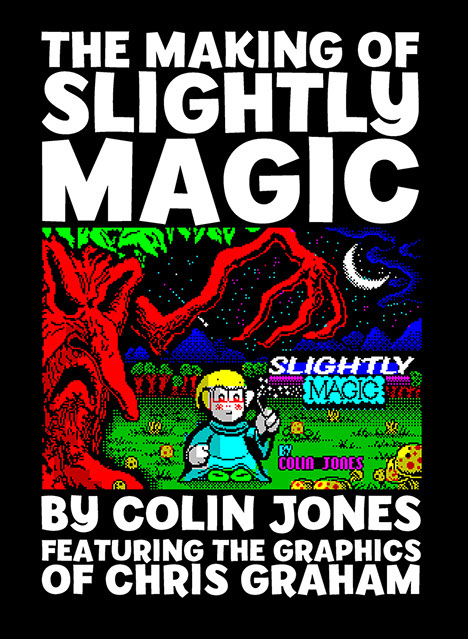 Written and programmed by Colin Jones
Music by Allister Brimble
Slightly Magic. Copyright Colin Jones MCMXVII. All rights reserved worldwide.